#FutureinReview Project Apollo Founders Larry Smarr, Michael Kurisu, Sharon Anderson Morris — On FiRe at this year's conference.
Here is the genisis of Project Apollo N-of-One Be sure to watch it ALL!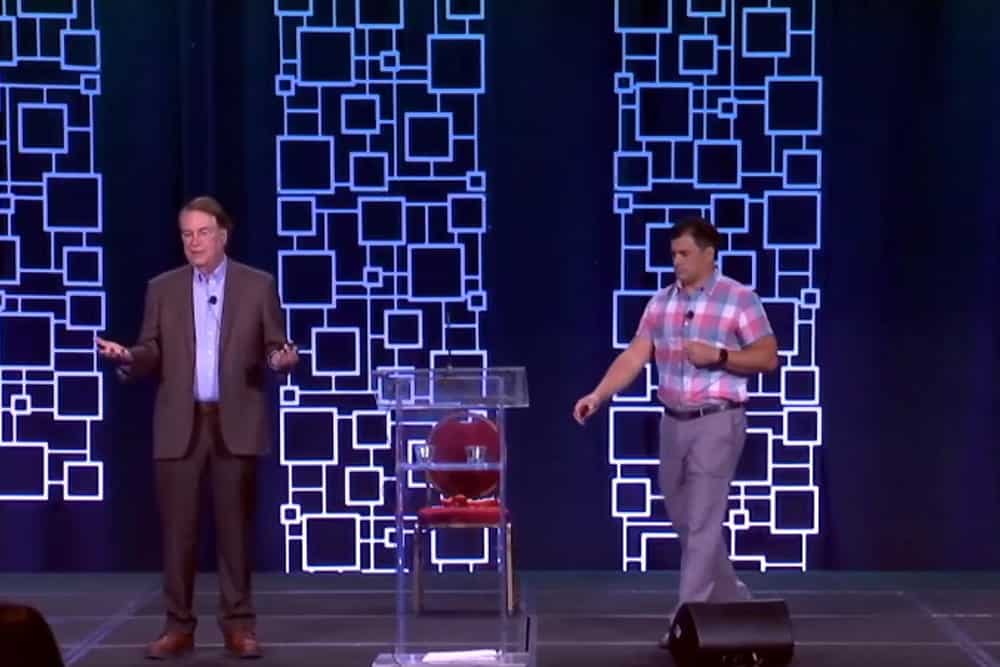 In their 2017 keynote presentation to the American Academy of Osteopathy, Dr. Michael Kurisu, DO, and Larry Smarr PhD, present for the first time with Dr. and patient on the same stage, this unique view of the doctor-patient relationship.
This presentation contains the seeds of what is growing into the Project Apollo xN1 exploration of what it means as the tools for health data collection become ever more ubiquitous and patients become ever more empowered in their own management of health and well-being.

Using Advanced Technology to Better Diagnose Somatic Dysfunction – Larry Smarr and Michael Kurisu
Joint Presentation The American Academy of Osteopathy 2017 Convocation The Balance Point : Bringing the Science and Art of Osteopathic Medicine Together
Colorado Springs, CO March 24, 2017
Larry Smarr, PhD. Director, California Institute for Telecommunications and Information Technology Harry E. Gruber Professor, Dept. of Computer Science and Engineering, UC San Diego
Michael Kurisu, D.O. Clinical Director – UCSD Center for Integrative Medicine Director of Clinical Training – Osteopathic Center San Diego